Jan Boeckhorst
(Münster, 1604 - Antwerp, 1668)
Was a pupil in Antwerp of both Jacob Jordaens and Peter Paul Rubens After becoming a master in the Antwerp Guild of Saint Luke, he left for Italy. In Italy he belonged to the Bentvueghels, the group of painters of Dutch and Flemish descent.
Portrait of Hendrik Stuart (1657)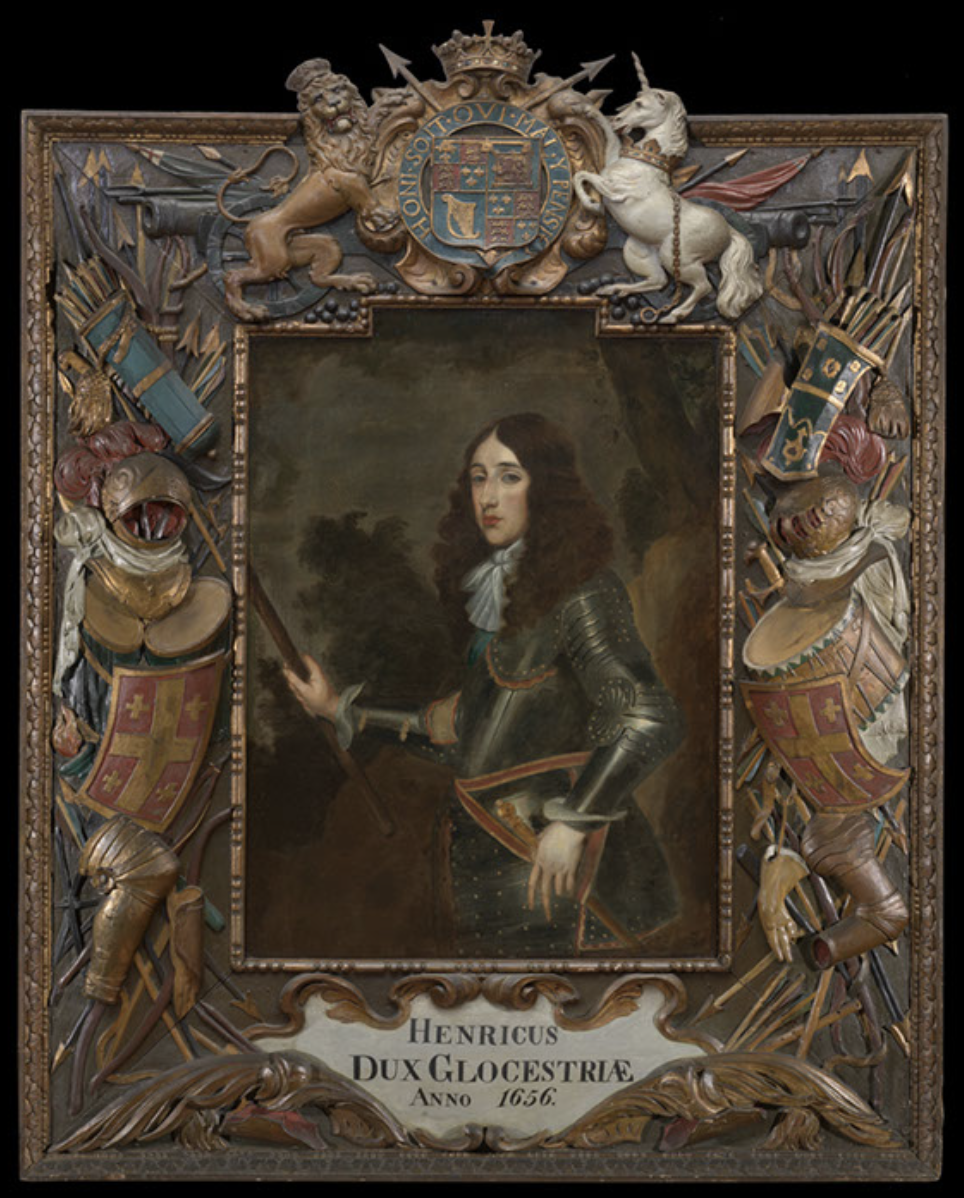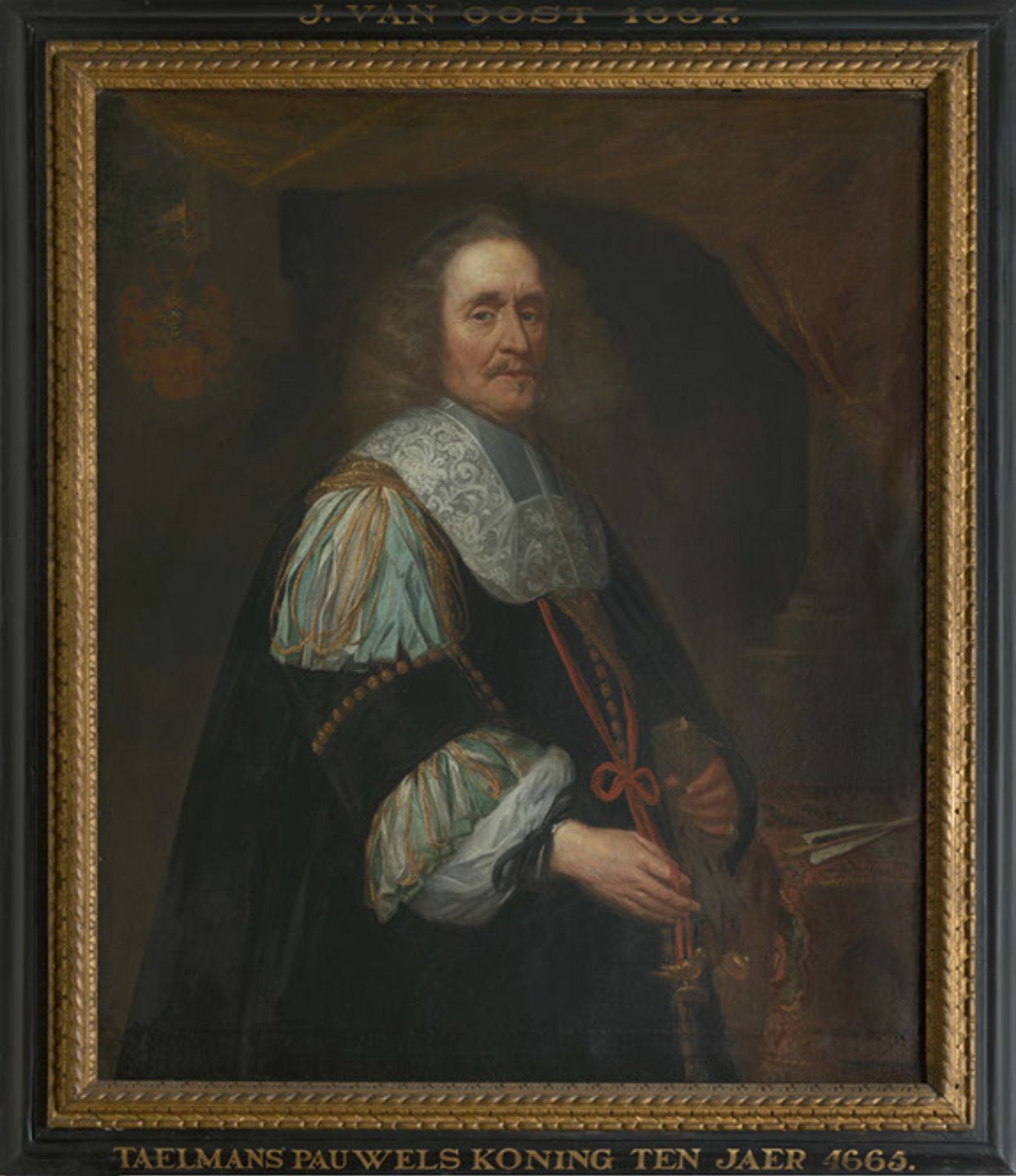 Jacob I van Oost
(Bruges, 1603 - 1671)
Was a true Baroque painter, lived in Italy from 1621 to 1628 and from 1651 held the position of city painter in Bruges. His oeuvre has been strongly influenced by Caravaggio and the Italian masters, as well as by Rubens, Antoon van Dyck and Gaspard de Crayer.
Portrait of king Pauwel Taelmans (1667)
Jan Baptist Herregouts
(Roermond, 1646 - Bruges, 1721)
Was a painter and brewer in Bruges. After an Italian study tour, he worked for several years in Antwerp. In 1684 he registered in the Bruges painters' guild and held various administrative positions there. In 1717 he was one of the initiators of the foundation of the Art Academy in Bruges.
Portrait of king Pieter Van Pee (1684)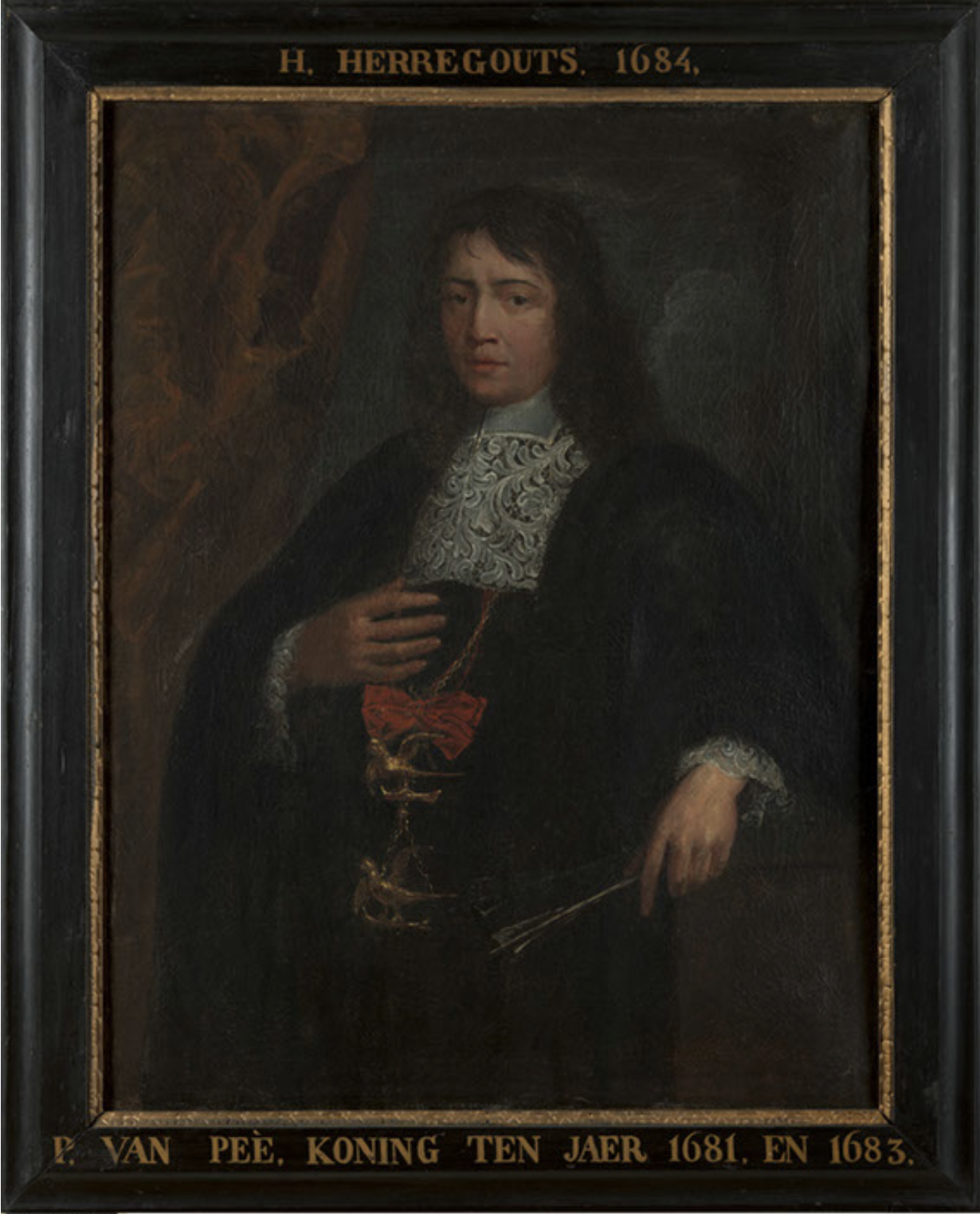 Matthijs De Visch
(Reninge, 1701 - Bruges, 1765)
Won the first prize for drawing in the newly established Art Academy in 1721. To perfect himself, he went first to Paris, then to Italy, and stayed there for a few years. In 1732 De Visch was again in Bruges and in 1738, on his initiative, the Art Academy was again organized in the 'Poortersloge', of which he became director.
Portrait of king Jan-Baptist Verhaghen (1751) 
The straight restoration of this guild (1754) 
Portrait of king Pieter Moentack (1763)
Jan Garemijn
(Bruges, 1712 - 1799)
Apprenticed to sculptor Rochus Aerts and then to the newly established art academy. He completed his training with Hendrik Pulinx, Lodewijk Roose and Jacob Beernaert. Matthijs de Visch introduced him to Italian painting. In 1765 he became a teacher and director of the Bruges Art Academy.
Saint-Sebastian assisted by angels (1768)
François Kinsoen
(Bruges, 1770 - 1839)
Apprenticed at the Bruges Art Academy under painter Bernard Frickx (1754-1814) and ornamentist L.F. De Grave. He moved to Paris in 1794, under the care of Joseph Suvée, although his painting style was more akin to that of his competitor Jacques-Louis David. In 1808 he became official court painter to Jérôme Bonaparte, then to the Duke of Angouleme (1775-1844), son of King Charles X.
Portrait of Leopold I (1835)
Albert Gregorius
(Bruges, 1774 - 1853)
Was also director of the Bruges Art Academy. His work is classified as neoclassicism. In June 1801, Gregorius was registered in Paris as an apprentice to his fellow townsman Joseph Benoît Suvée, then in David's studio. He painted numerous portraits of eminent persons, including Napoleon, Louis XVIII, Charles X and Louis Philip I. He also gave drawing and painting lessons in Paris. Back in Bruges, then already 61, he became director of the Art Academy in November 1835.
Portrait of captain-general Amedée Visart de Bocarmé (1847)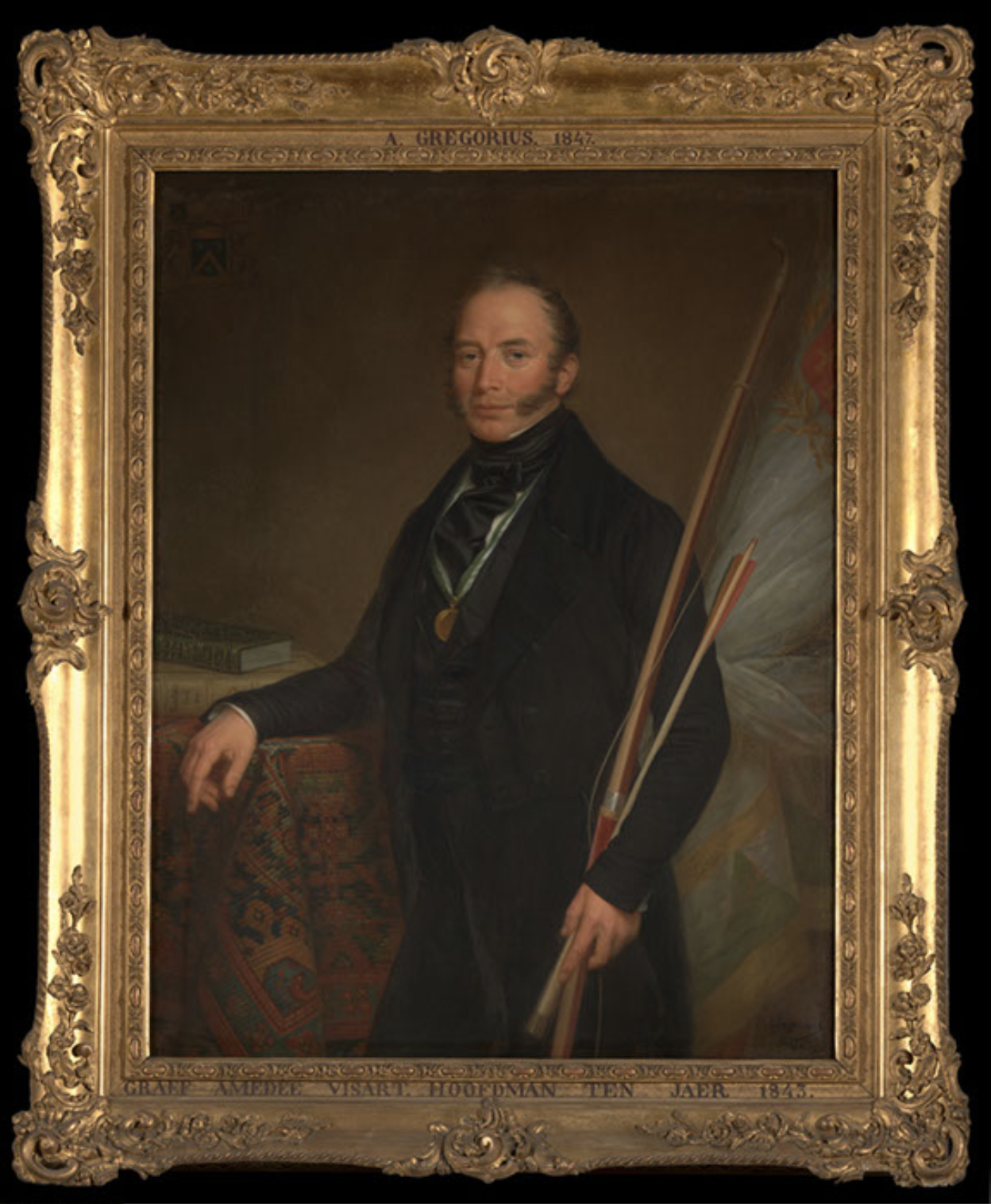 Flori Van Acker
(Bruges, 1858 - 1940)
Was a neo-romantic, impressionist painter, engraver, stamp designer and director of the Bruges Academy. He wandered around quite a bit, but in 1887 he returned to Bruges for good, where he also became director of the Art Academy in 1910. He was also very active in designing posters, leaflets, book illustrations, ex-libris, as well as historical costumes for Bruges processions. He decorated interiors, such as Hotel du Singe d'Or (het Zand) and Simon Stevinplaats 14.
Portrait of jubilee Bernard De Ruddere (1886)
José Storie
(Bruges, 1899 - 1961)
Mainly painted portraits. His painting style was realistic and he managed to give his characters an elegant look. He received a fairly complete training as a painter: at the Municipal Art Academy of Bruges (with Flori Van Acker and Flor Aerts), Academy of Fine Arts in Brussels, with L. Simon in Paris and as a private student with the British sculptor Sir A. Gilbert. He was founder of the art circle "Contemporary Art" in Bruges.
Portrait of captain-general Georges Verstraete (1936)
Robertine De Vooght
(Bruges, 1904 - Loppem, 1979)
Was a student of Isidoor Opsomer and Alfred Bastien. Teacher at the Bruges Academy from 1940 to 1946. In the 1930s she joined the informal art circle known as De Maffia, which brought together Bruges artists and literati, such as Achiel Van Acker, Albert Goethals, architects Ernest and Peter Callebout, Rik Slabbinck, lawyer Emiel De Schepper, etc. The majestic painting she executed for the Guild measures 3.2 by 2 meters.
The Little Oad (1947)